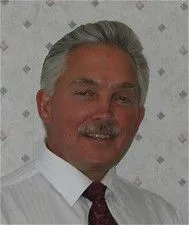 Dr. Shaner is a native of Michigan. He graduated from Thurston High School and received a Bachelor Degree from Eastern Michigan University. Dr. Shaner had a successful career at Michigan National Bank when he experienced severe neck pain and headaches after an auto accident. A friend told him about chiropractic care and he decided to try it for the pain. Not only did his headaches go away after chiropractic care but his vision improved and his asthma went away. It was at this time that Dr. Shaner developed a passion for chiropractic. He decided to quit his job at the bank and pursue a career as a chiropractor. Dr. Shaner received his Doctorate Degree from Sherman College of Chiropractic, Spartanburg, South Carolina.
Dr. Shaner has been certified by the National Board of Chiropractic Examiners and has been licensed by the State of Michigan since 1980. He is certified in Applied Kinesiology, nutrition counseling, Toftness Technique, and he is one of the few chiropractors in Michigan that has been trained to perform the Bio-Cranial technique. Dr. Shaner continues to attend educational classes to make sure he is up-todate on the most comprehensive and advanced chiropractic care.
Dr. Shaner is a member of the Michigan Association of Chiropractic and is a member of the MAC's Century Club. Dr. Shaner was recently recognized by Sherman College of Chiropractic for his continuing support of the advancement of chiropractic and placed in their Hall of Honor.